Fakir D'oudairies bolts up in the Marsh Chase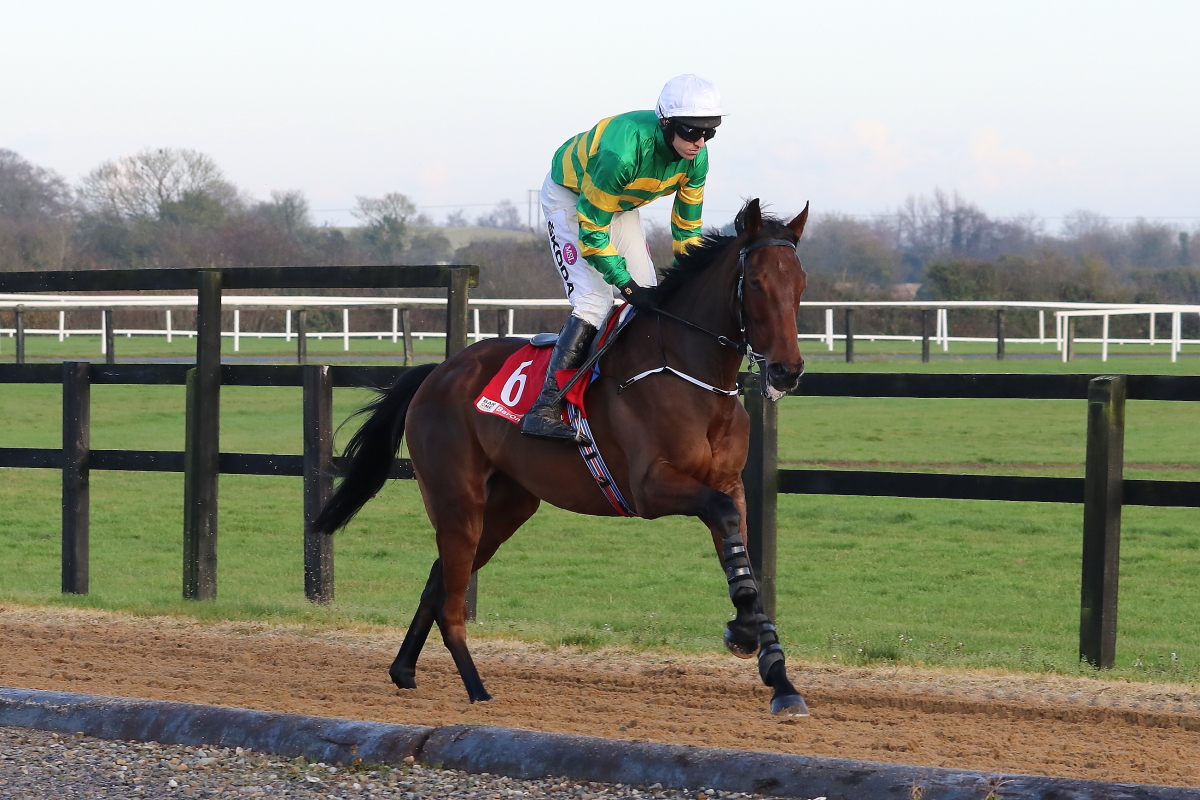 David Betts Picture
09.04
Kapgarde Gelding Fakir D'Oudaries stormed home in the Marsh Chase at Aintree by 11 lengths under an inspired ride by Mark Walsh.

He jumped slightly left, he tracked the leaders for most of the race, he led after 3 out, he was then shaken up and went clear after 2 out, he was 7 lengths ahead at the last, kept on well, comfortably.

Mark Walsh said - "They went a good gallop and Joseph and Frank said to me this morning to ride him with a bit of light. He jumped brilliant and missed one or two when he was behind horses, which is why I pulled him out.
This lad deserves his day in the sun. He's been running savage races all year without getting his head in front."
Joseph said -
"We're delighted with his win. Mark gave him a great ride, he jumped great and got into a great rhythm today.
He's been a very consistent performer for us and deserves another Grade One.
He's been running against the best of the best and always runs his race. We're very proud of his win today.
He was to run at Fairyhouse on Monday. He was at the track and we weren't happy with the ground. It's a touch of luck we sent him to Aintree instead.
We'll have a look at Punchestown. We'll see how he comes home first — it's a decision for next week.
We'll get today out of the way and go from there."
.....................................................................
Scarlet And Dove readily lands her Grade 2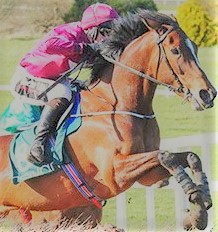 H.L.Picture
14.03
Jeremy Mare Scarlet And Dove landed the biggest success of her career so far when winning the Grade 2 Charleville EBF (Mares) Novice S´chase under Donagh Myler.

She made all the running, she was not fluent at the 8th and made a bad mistake at the next, Donagh pushed her along from 2 out and soon went clear, eased close home to win by seven lengths again.
Her winning time of 6m. 37.20 secs, is 1.02 secs faster than the course average on heavy ground.

Donagh said :-
"she has been good to me and she picked up a Grade 3 last week and a Grade 2 today. The race cut up but we reaped the rewards.
She jumped the next few fences well after making her mistake and is learning the whole time so hopefully can progress again.
She was matching strides with Colreevy the whole way at Thurles the last day and I didn't think I was out of it when she fell. Her jumping wasn't brilliant that day but is coming on with every run. Hopefully she'll progress again and meet Colreevy again in the future."
Scarlet And Dove beats Sempo in the Grade 3 Flyingbolt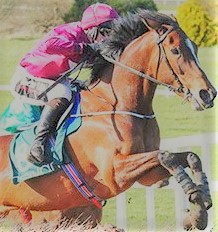 H.L.Picture
06.03
Jeremy Mare Scarlet And Dove led home a 1-2 for Joseph in the Flyingbolt Novice chase winning by an impressive seven lengths from stable companion Sempo under a lovely ride by Donagh Myler .
She was prominent throughout, she was on terms briefly from the 1st, she lay 3rd from the 2nd, managed to get on terms again from before 5 out, she was headed at the next, made a slight mistake 3 out, led 2 out and left clear, she jumped slightly left last, stayed on well run-in, to win easily.
Her winning time of 4m. 12.70 secs, was 6.61 secs faster than the course average on Soft ground.
Joseph's assistant Brendan Powell said :-
"It's a nice bit of black-type for her. She is a gorgeous mare; she looks like a gelding as she's nice and big. Who knows what would have happened? She got done for a bit of toe turning in there and got close to the third last, but she's picked up again and she's galloped. We don't know what would have happened last time either. She might have been beaten but she was still galloping. On the whole she's actually a beautiful jumper, she can just get a little bit low at one or two. She's getting better all the time. She could end up at Fairyhouse or Punchestown. She's got her head in front, and a bit of black type, which is great. With Sempo it's about getting confidence into him. He's the best jumper you'll get, at home, but his first three runs were a disaster. He jumped lovely last time and stayed on. I'm sure Joseph will step him up in trip at some stage and he'll be a lovely horse over two-five or even three miles."
...................................................................
My Generation wins the Listed Patton Stakes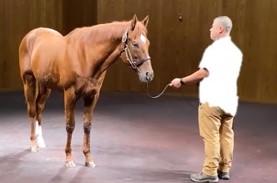 Steven McKenzie picture
Speightstown Stallion at Winstar Farm (Sire Of My Generation)
05.03
Speightstown filly My Generation ran out an impressive 5 length winner of the Listed Patton stakes on only her 2nd career start. Her year older half brother Crossfirehurricane won the race in 2020 before going onto Group 3 success for Joseph on his next start. her stable companion Messidor was back in 3rd.
the filly tracked the leader, she lost her place briefly and was pushed along in 4th 3f out, she made progress to challenge 1 1/2f out and led over 1f out, Shane rode her and went clear inside final furlong, winning easily.

Her time of 1m. 38.46 secs, is 0.20 secs faster than the course average on standard going.
Joseph's assistant Brendan Powell said :- "She's obviously learned a lot from her first run.
Her half-brother won it last year and he's a nice horse so she's going to be a valuable prospect as a broodmare in time.
She can only improve. I loved the way, when he gave her a back-hander, she quickened up and galloped away from them. She can only go forward from this as well.
There will be plenty of races for her and we'll take it step by step. She's got her black-type now.
She's very relaxed and Crossfirehurricane was the same. They are lovely relaxed horses and put their head down and gallop.
She did it well and I'm sure she'll even step up in trip in time as she relaxes so well during a race.
The other filly was too keen and he said she just failed to settle for some reason, which is unlike her."